[From $36,000; alphamotorinc.com]
Tesla Cybertruck
Picking up the Future
Sometime in 2022, the Tesla assembly line in Texas will start populating American roads with the wildest-looking truck in decades. Though boss Elon Musk continues to tweak, the final production model should look (and perform) very similar to the stainless steel-sided, electric Armageddon-mobile we've all glimpsed. If it delivers on Musk's promises, the tri-motor Cybertruck will hit 60 mph in 2.9 seconds. (On Earth, that is. No numbers available for Mars.)
[From $39,900; tesla.com]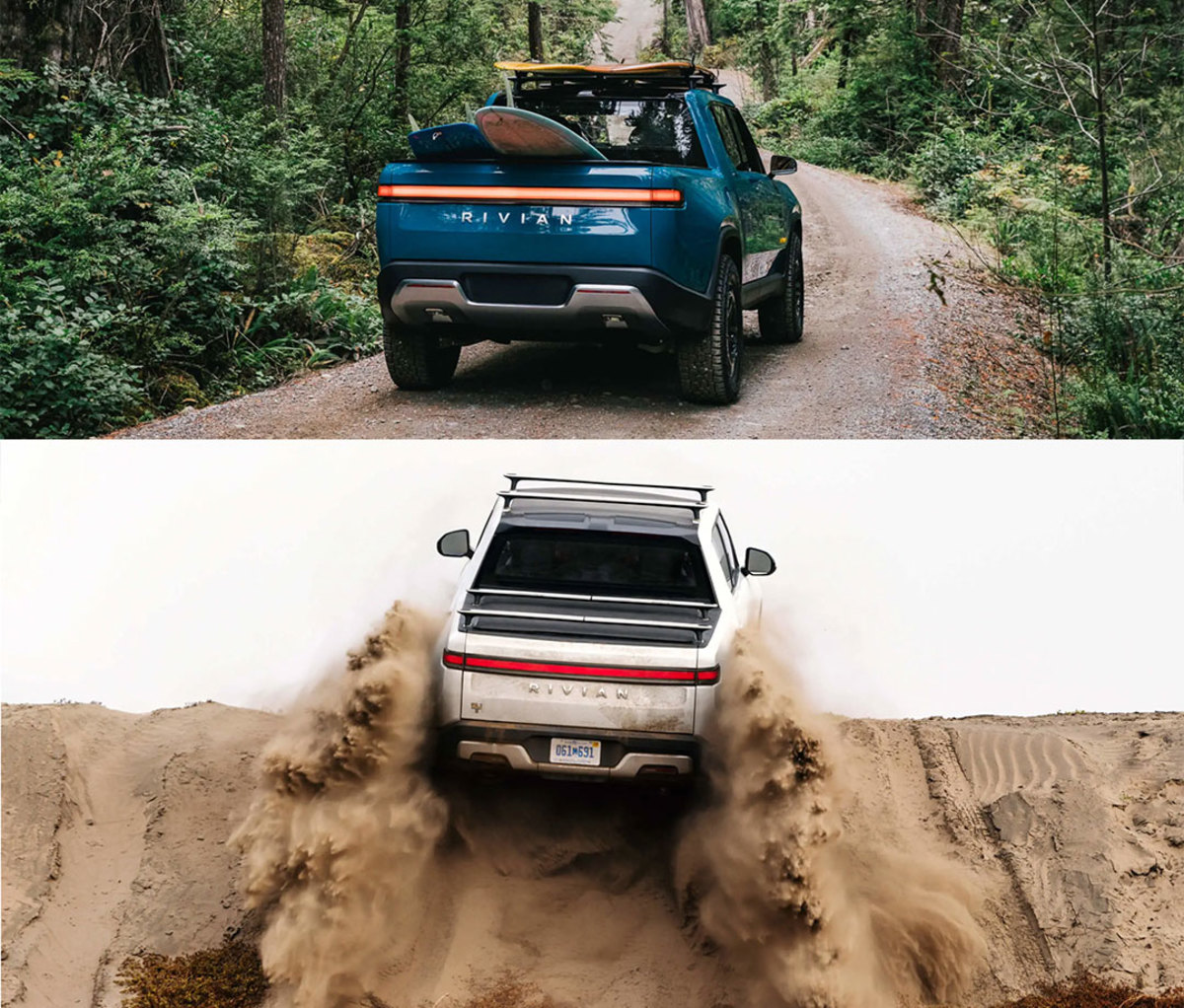 Rivian R1T
King of the (Electric) Off Road
Those looking to go off the grid while barely making a sound should consider the Rivian R1T, an all-electric pickup built to tackle tough trails. It will get there via an all-wheel-drive setup that relies on four electric motors—one for each wheel, along with 14 inches of ground clearance and a body capable of fording nearly 43 inches of water. It might look more conventional in form than the Cybertruck, but the R1T is loaded with cool, utilitarian design features, like a 65-inch gear tunnel, perfect for stashing a snowboard.
[From $67,500; rivian.com]
Ford F-150
The New Standard
The all-electric F-150 Lightning might be the most revolutionary electric truck yet, as it rockets the perennial best-seller toward a greener future. In order to convert even the staunchest electric skeptics, Ford is building the fastest, and in many ways most capable, F-150 ever, with dual motors that produce up to 563 horsepower and 775 lb-ft of torque. Inside, there's a five-seat cabin with plenty of tech, and up front you'll find a giant frunk. The most surprising thing about the Lightning isn't that it's electric—it's how much of an F-150 it still is.